WATER/WASTE WATER PROJECTS
M Lee Corporation has extensive experience in both water and wastewater.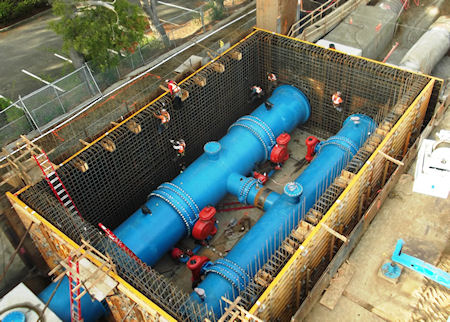 Bay Division Pipeline #3 & 4
Representative Water Projects
EBMUD Mokelumne Aqueduct Corrosion Study EBMD Bay Area Regional Desalination Plant Alt Study SCWD Anderson Dam SFPUC Bay Division Pipelines 3 & 4 Seismic Upgrade SFPUC Groundwater Use for AWSS Study SFPUC Harry Tracy Water Treatment Plant SFPUC Lombard Reservoir SFPUC Sunol Valley Water Treatment Plant SFPUC Sunset Reservoir SFPUC Sutro Reservoir SFPUC Tesla Portal Protection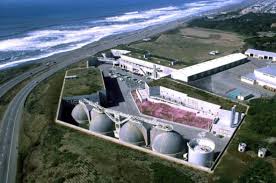 Oceanside Treatment Plant (SSIP)
Representative Wastewater Projects
SFO Mel Leong Industrial Wastewater Treatment Plant SFPUC Sewer System Improvement Program(SSIP) SFPUC SEP Clarifier Upgrade SFPUC SEP Chemical System & Facility Upgrades SFPUC North Channel Force Main SFPUC Sewer Master Plan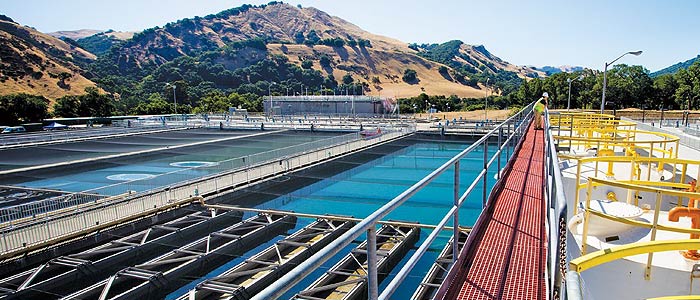 Sunol Valley Water Treatment Plant Expansion
Sunol Valley Water Treatment Plant Expansion
A key component of the SFPUC Water System Improvement Program (WSIP), the Sunol Valley Water Treatment Expansion creates a 17.5 million gallon balancing reservoir for treated water providing enough water to meet basic customer demand for 60 days after a major earthquake. The $140 million project also adds a new water treatment train and retrofits existing filters. M Lee Corporation provided cost estimating during various design milestones and change order support during construction.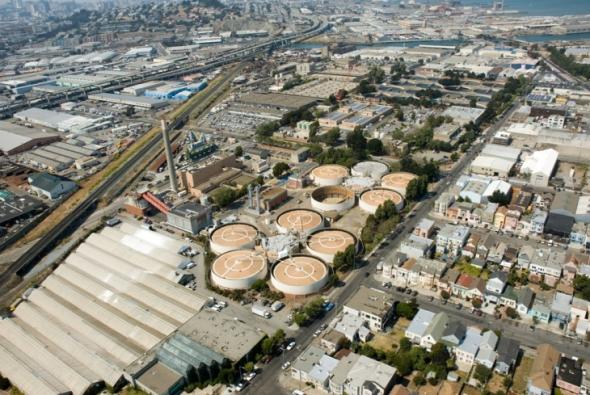 Southeast Treatment Plant (SSIP)
Sewer System Improvement Program (SSIP)
The Sewer System Improvement Program (SSIP) is a 20 year $6.9 billion dollar citywide improvement program to upgrade the San Francisco sewer infrastructure to ensure a reliable and seismically safe sewer system. M Lee Corporation, as part of the Program Management Consulting team, has been involved since the beginning, helping establish the program budget during validation. As the program moves into implementation, M Lee Corporation is providing program controls support and cost estimating support.